BOARD OF DIRECTORS

George S. Dodge, BS, BA, MA, MS
Colonel, U.S. Army Ret.
President

Barbara A. Dodge, BA, MS
Treasurer
Director

Fr. Anthony Mastroeni, JD
Director

Matthew Akers, Esq. JD
Attorney
Director

Joseph Strada, PhD.
Captain, U.S. Navy Ret.
Director



Spirituality and Charism
Our charism is to glorify the Heart of Jesus, the Love of God made visible in the Incarnate Word, by means of the sanctification of ourselves and others. Through prayer and the development of the interior life, we strive to conform ourselves to Christ and then, through the instruction of the youth, to radiate that love to others. Everything can be synthesized in the expression "devotion to the Heart of Christ." According to our Holy Mother Foundress, the two words spouse and devotion are synonymous. A spouse is one who loves without measure, with an undivided love, one who lives only for her Spouse, who looks only for His presence, His glory, His honor, and who disappears in His shadow, ready to empty herself, so that He alone attracts souls and receives all possible glory. This spousal love is adoration, and such is the devotion to the Heart of Christ according to Saint Madeleine Sophie Barat.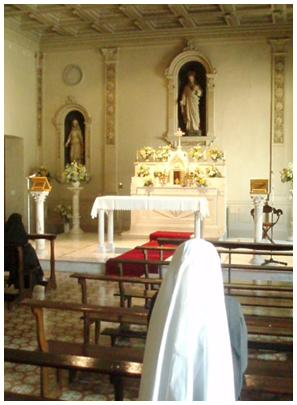 Orientation of Our Life

Contemplation and a profound study of the Heart of Christ is the form of our prayer; our gaze fixed on Him is the goal of our perfection; purity of adoration, fervor of love and fullness of oblation are the form of our interior life; union with his zeal for the souls that He loves so tenderly, is the form of our apostolic and redemptive life.
History | Interior Life and Prayer | Spouses and Mothers
Community Life | Apostolate | Children of the Sacred Heart
Vocations | Way of Life
---
Privacy Policy | Terms of Service | About Us | Contact Us | Sacro Cuore