BOARD OF DIRECTORS

George S. Dodge, BS, BA, MA, MS
Colonel, U.S. Army Ret.
President

Barbara A. Dodge, BA, MS
Treasurer
Director

Fr. Anthony Mastroeni, JD
Director

Matthew Akers, Esq. JD
Attorney
Director

Joseph Strada, PhD.
Captain, U.S. Navy Ret.
Director



Apostolate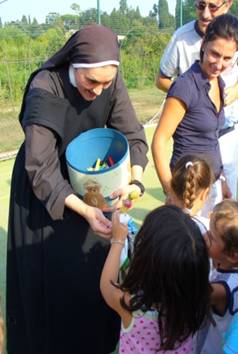 Although we are a strongly contemplative, monastic community, we are at the same time dedicated to the education of the youth which is considered our primary means of glorifying the Heart of Christ. For us, there is no distinction between the "active" and "contemplative" life. Consecrated life must always be a unity of the two aspects: if we do not live in profound communion with Our Lord in order to assimilate His sentiments and love with His Heart, any form of apostolate becomes a form of pure "activism." On the other hand, a life of sweet union with God in prayer and the seeking of self-perfection, in which the zeal to save souls has no place, would be nothing but pure selfishness and illusion. Our Constitutions remind us that we must see all souls as children of God, ransomed by the Blood of Jesus Christ and destined to reign eternally with Him; we must consider them as the most precious treasure confided to our care by the Love of God; we must love them with a truly maternal love, but always a pure and sacrificial love drawn from the Heart of our Divine Spouse.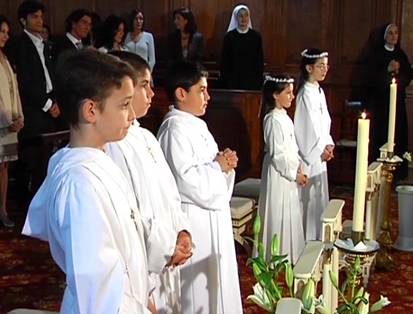 Our Four Principle Means of Apostolate
1. Formation of young girls in our boarding school;
2. Education of children from Pre-school to High
School;
3. Retreats offered to persons living in the world;
4. Necessary contact with persons living in the world.

History | Interior Life and Prayer | Spouses and Mothers
Community Life | Apostolate | Children of the Sacred Heart
Vocations | Way of Life
---
Privacy Policy | Terms of Service | About Us | Contact Us | Sacro Cuore