American High School Diploma Program
An Elective Program Offered by the Institute of the Sacred Heart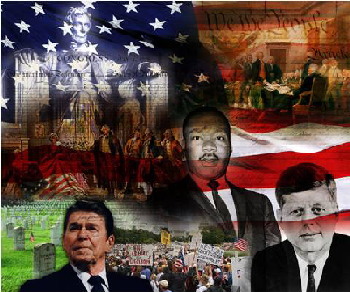 The program will take place in the first four years of high school, leaving the fifth year off to prepare Examination of the Italian State. Curricular courses to our high school, recognized for the American diploma, add eight additional courses which are specifically dedicated to the study of language, literature, government and American history, materials necessary for a "American High School". This program was developed in collaboration with the Seton Home Study, the American high school that will follow our students in all subjects specific to the program. The program includes two summer trips to the United States, to allow students who participate to gain a direct and concrete of American culture and to experience essential for their formation. At the end, students will receive their diploma at the ceremony "the Commencement Exercises."
Courses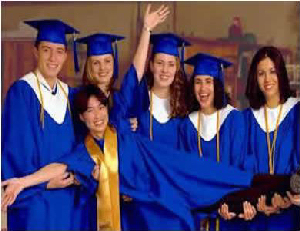 Every year the participants are obliged to follow two courses in addition to their lessons of the Italian School. Courses offered during the school year require a return of 2 hours per week (or two within an hour) and end with two weeks of intensive study in the summer. The internships will be alternating between the United States and two in Florence. The study abroad provides 4 hours of lessons per day with qualified native speakers. In the afternoon will be organized excursions and educational activities, sports and recreation.
The 11-25 July, 2012 Summer Program in Washington, D.C.
Ten students from the Institute of the Sacred Heart (Istituto del Sacro Cuore) visited the Washington D.C. Capitol region from 11 - 25 July as part of their summer study program.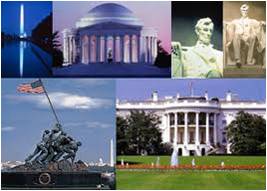 During their two-week visit, they visited the National Archives, U.S. Capitol, Supreme Court, Library of Congress, Air and Space Museum, National Gallery of Art, Natural History Museum, American History Museum, the Bureau of Engraving, White House visitorís center, Old Post Office, Arlington National Cemetery, International Spy Museum, National Shrine of the Immaculate Conception, the Franciscan Monastery, and took a river cruise to Mount Vernon. Additionally, the group conducted a walking tour of the major monuments including the Washington Monument, World War II Memorial, Vietnam War Memorial, Lincoln Memorial, Korean War Memorial, Martin Luther King, Jr. Memorial, Roosevelt Memorial, and Jefferson Memorial.